Our Aim
Concept Africa is a new vision to connect Africa globally. To promote, market and execute tourism into primarily Southern Africa and Eastern Africa. With the advent of technology the power of wider and faster distribution at a lower cost is playing a key role in the development of profitable tourism venture(s).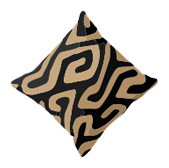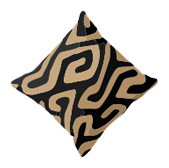 Client Source Markets
North America & Europe being already fairly saturated markets for Africa, for us the new emerging markets are based in Asia, namely:
India

Middle East

ASEAN countries (Far East)

China
Market Facts Of Asia
According to a recently released Amadeus-Frost & Sullivan tourism industry report, Indians travelling to Asia- Pacific alone spent $13.3 billion in 2011. This figure is set to zoom to $91 billion by 2030, making Indians the second-biggest spenders, after China, in the world on overseas travel.
India has emerged as the worlds fastest-growing outbound market and in absolute numbers it is second only to China.
The number of Indians travelling overseas is set to rise from around 15 million today to 50 million by 2020, according to Tourism Australia.
A joint study by Singapore Tourism Board, the Boston Consulting Group and Visa, says that, by 2020, Asian middle affluent consumers in China, India and Indonesia will consist of 46% of Asia Pacifics population, take 160 million outbound trips per year, spend US$300 billion on travel annually and form 25 per cent of global outbound tourism expenditure.
Amadeus-Frost & Sullivan tourism industry report states that India "remains a largely untapped travel market with by far the lowest travel penetration of the major Asia"
CURRENT TOURISM TRENDS IN INDIA:
Multiple vacation trips annually

Packages holidays/honeymoons are preferred

Adventure tourism is gaining popularity

Many countries have started offering visa on arrival to Indian passport holders