Day 1: Antananarivo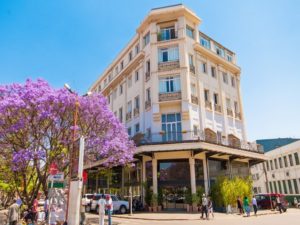 Arrival at the Ivato  airport.You will be met and transferred to your hotel in the city centre.
Dinner and Overnight at Le LOUVRE HOTEL&SPA (Sup Room)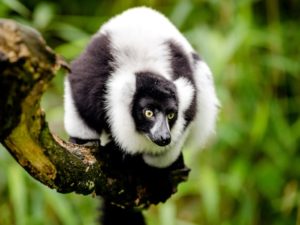 Day 2: Antananarivo – Morondava
After Breakfast , transfer to Ivato airport for flight to Morondava. Meet & Greet  and transfer to your hotel. Morondava is situated in the heart of Sakalava territory and is known for the royal sculpted tombs of the Menabe ancestors. These tombs are frequently decorated with well-executed, often erotic, funerary carvings representing life and fertility. Then drive toward the Kirindy Reserve where you can observe 7 species of lemurs, including the fat-tailed lemur and the tiny Pygmy Mouse lemur, believed to be the world's smallest primate. Kirindy is the best place to see the giant jumping rat as well as the Fossa (Madagascar's largest predator), and you can also witness various spiny tenrecs, birds and reptiles aplenty. The diverse flora includes three of the six endemic Malagasy baobabs. After exploring Kirindy, back to Morondava.
Dinner and overnight at PALISSANDRE COTE OUEST (Standard Room) 
Day 3: Morondava –  Bekopaka (220 Kms, 08hr/09hr of drive, lateritic track)
After Breakfast, a long day of discovery and adventure! Possibility of  setting out early to enjoy a sunrise at the famous baobabs avenue. Today will be a long day of drive inclusive of ferry crossing. By the end of the afternoon, arrival in Bekopaka. Get settle to your room.
Dinner and Overnight at SOLEIL DES TSINGY
Day 4: Bekopaka (Gorges of Manambolo + Small Tsingy)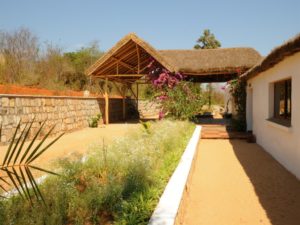 After Breakfast, l head to Belo sur Tsiribihina and onto visit the Manambolo gorge, home to many interesting rock formations. We travel by dug-out canoe to see the Tombs of the Vazimba tribe from the river. These ancient people were the original inhabitants of Madagascar and grew no more than one meter tall. Spend the afternoon visiting the small Tsingy in The Tsingy de Bemaraha National Park.
Dinner and Overnight at SOLEIL DES TSINGY (Bungalow Standard)
Day 5: Bekopaka (Great Tsingy)
After Breakfast, proceed for a full day at the Grand Tsingy. Classified "World Heritage" by UNESCO, the Tsingy of Bemaraha are definitely one of the most attractive protected areas of Madagascar. The massive limestone karst is similar to that of Ankarana. Erosion has carved deep vertiginous gorges, creating a series of fantastic labyrinths, gorges and underground caves. This mineral paradise offers a surprising diversity of fauna and flora. More than 85% of plants are endemic to Madagascar. Traditionally Tsingy are served as a refuge and burial for the inhabitants of the region. Refuge for rare and endangered species and in the park there are over 11 species of lemur, 90 species of bird and 50 types of reptile, some of which we might be lucky to spot on our hikes throughout the reserve.
The Grands Tsingy is famed for its pinnacles, a forest of limestone pillars and limestone plateau. Some of its needles are several hundred metres high! We spend the day exploring this magnificent geological site.
Dinner and Overnight at SOLEIL DES TSINGY (Bungalow Standard)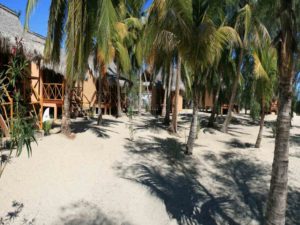 Day 6: Bekopaka – Morondava  (220 km, 8 to 9 hrs trek)
After Breakfast,  head back to Morondava by 4×4. We will travel through the small town of Belo-sur-Tsiribihina and pass the Sakalava tribe tombs. En-route we stop to visit the stunning Baobab Alley but this time at sunset, a great photo opportunity! Arrive in Morondava early evening overnight at the hotel
Dinner and Overnight at PALISSANDRE COTE OUEST (Bungalow Standard)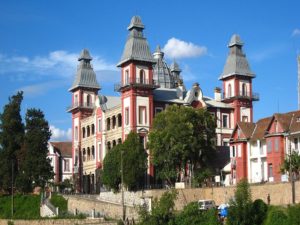 Day 7: Morondava – Antananarivo
After Breakfast transfer to the airport for your flight back to Antananarivo.
Meet & Greet  and transfer to the hotel. Depending on your flight schedules, on the way back , possibility of stopping  at the handcraft market of la Digue to purchase the last Souvenirs.
Dinner and overnight at Le LOUVRE HOTEL&SPA (Sup Room)
Day 8: Departure
After Breakfast, pick up and transfer  to the  Ivato International airport
Price per Person(Pax) in Euro (€) Excluding Flights
Validity : 01/062017 To 31/12/2017
N Pax
2
3
4
5
6
7
8
Twin Sharing     (€)
1898
1556
1398
1515
1408
1347
1291
Single Supplement    (€)
514
Third Pax Sharing Discount (€)
80
75
80
75
75
75
75
Child Sharing Extra  bed< 12 Y.O    (€)
800
 GST EXTRA     (APPLICABLE FOR INDIAN  MARKETS   ONLY ) 
Domestic  Flight Per Person : Euro 560 inclusive of taxes (Economy Class)
*Please note that domestic flight price is given as an indication, it is subject to change depending on availability, date of booking and exchange rate.
INCLUDED :
Overnight stay in Half board from Day 1 to Day 7, in double/twin or Single room basis
The breakfast in Tana on Day 8
Private Air-conditioned 4WD car with a French speaking driver
Fuel
All return transfers mentioned in the program : Airports – hotels , return
Entrance fees in Parks and reserves: Kirindy reserve, Bemahara National Park
Local guide at parks & reserve
Insurance and civil and professional liability
Transport insurance covering passengers and driver
Hotel taxes
Handling fee
NB: All breakfasts are continental 
EXCLUDED:
International flights and airport taxes
Domestic flights and airport taxes
Meals not mentioned on the program : Lunches
Services not mentioned in the program
Personal expenses: drinks, laundry, phone call…
Travel insurance: It is important that all travelers have their own insurance covering accident, repatriation, cancellations and loss bags. 
Note:
Tour feasible all year long, however, during Austral winter from June to End of August, the East region is very humid, drizzling rain might occurs and disturb visits.
Tarred road on National 2 route with a stretch of track to reach Manambato shore, accessible by 4WD vehicle
Not difficult path, but parks and reserve require a good physical shape, visits are between the 2/4 hour walk, not very tiring.
It frequently rains at Analamazaotra rainforest, therefore light raincoat like Kway is mandatory.
Health prevention: to come to Madagascar prophylaxis is not mandatory, but many doctors recommend a malaria prophylaxis.
Do not forget: heavy sweaters for the evenings during the period from April to October, sunscreen, mosquito, K-way, hiking shoes, hats, and sunglasses.
Climate:
Summer in the Southern Hemisphere: (November to March): average 27 ° C – 35 ° C. The summer coincides with the rainy season which runs from November to March.
Winter: April to October: 18 ° C / 25 ° C.
*Please note that domestic flight price is given as an indication, it is subject to change depending on availability, date of booking and exchange rate.